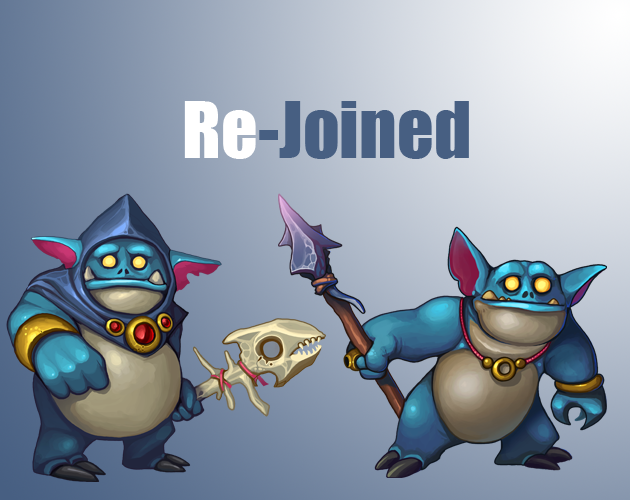 Re-Joined
A downloadable game for Windows, macOS, and Linux
A short, but challenging puzzle game about Habby & Dabby, who got lost while doing guard duty! Help them rejoin their forces and escape the tiny island!

You can move both characters at the same time by using WSAD or the Arrow keys.
Habby will perform the moves as pressed, while Dabby will make the inverse of each move!
They need to be back at their village before the night falls, so be quick, and don't run out of moves!
The game was made under 8 hours for the GMTK Game Jam 2021.
The theme was Joined-Together.
While the competition ran for 48 hours, we only had a single day to dedicate to the project.

Created by:

Andras Bondor (idea, design, programming)
Csaba Bansaghi (additional programming)
Download